Marry from home – 5 ways to personalize your online wedding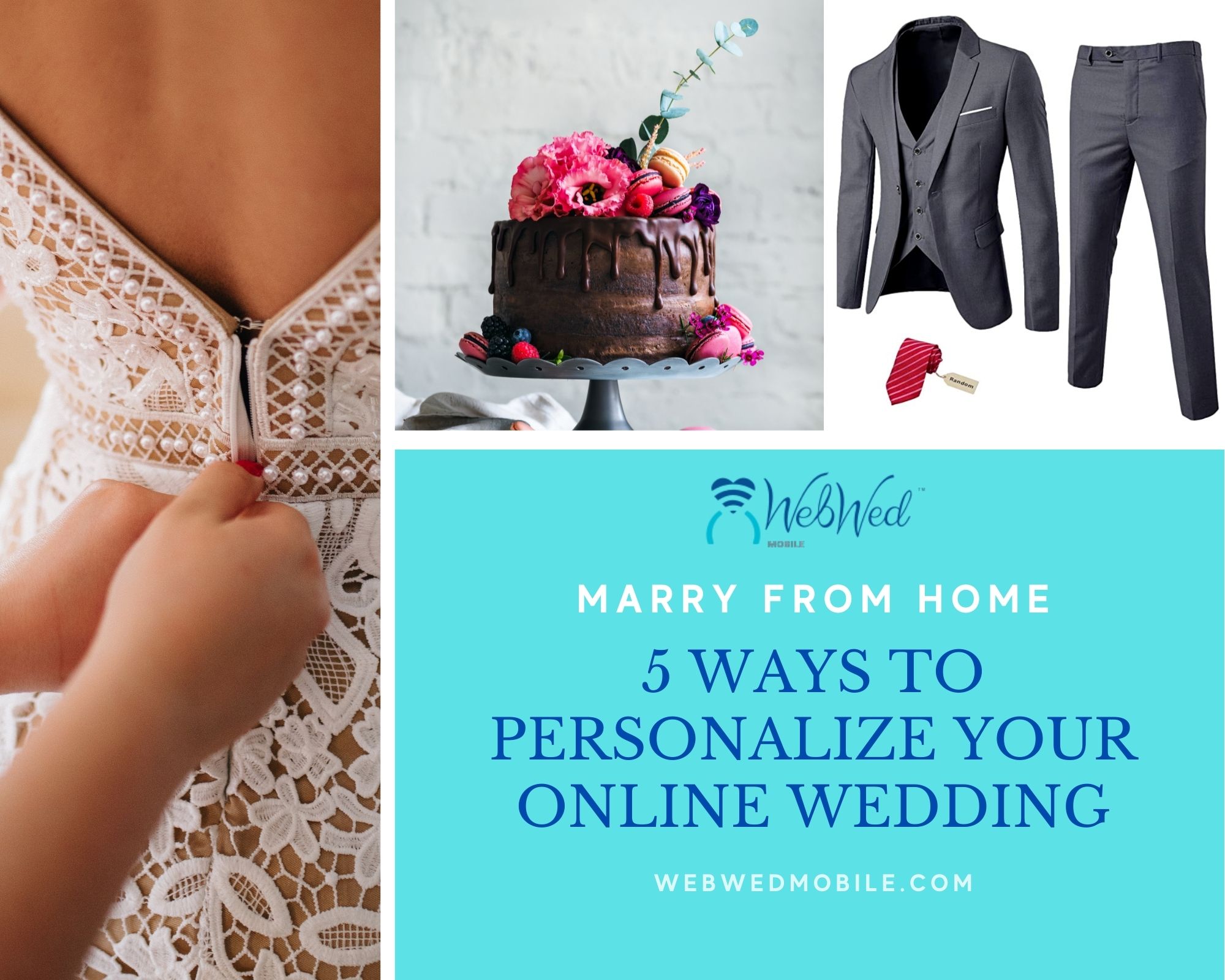 1. Still get dressed up:  You don't have to give up the tradition of wearing a fancy dress or suit/tux. You can still dress in full wedding attire!
2. Invite as many people as you want!  With our service you can video e-vite as many friends and family to view and attend your secure, private or public ceremony.
3. Decorate with a backdrop
4. haven't thought of anything
5. Let there be cake! This is a celebration right? Get in contact with your local bakery, grocery store or make one yourself. Don't care for cake? Opt for a pie or tart instead.
#marryfromhome