Stephanie & Brandy get married using WebWed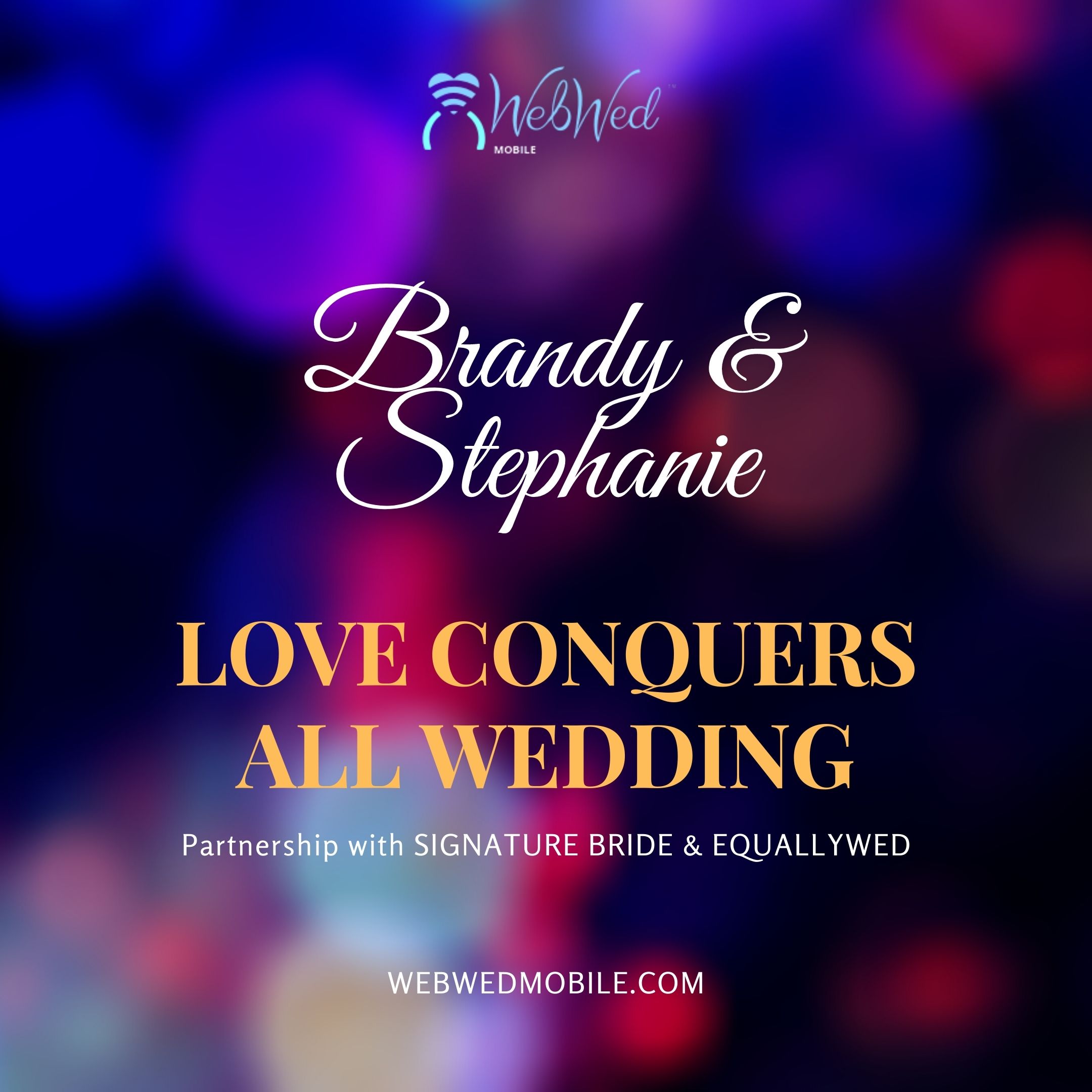 We had the honor of officiating this beautiful wedding for Stephanie and Brandy. You can see our post, click here!
This beautiful and intimate "love conquers all wedding" was a partnership with @signaturebride and @equallywed
One of our most frequently asked questions is do we marry  two partners of the same gender, as in same- sex marriage; gay marriage. The answer is yes we do! We believe love is a constitutional right!
Also, this wedding video by https: The Siren&Co was such an emotional depiction of Stephanie & Brandys Wedding.
Another fun fact is Stephanie created the art work for their wedding backdrop!
Congratulations!