Wifi and Chill – Why Web Wed Mobile is the internet's newest bae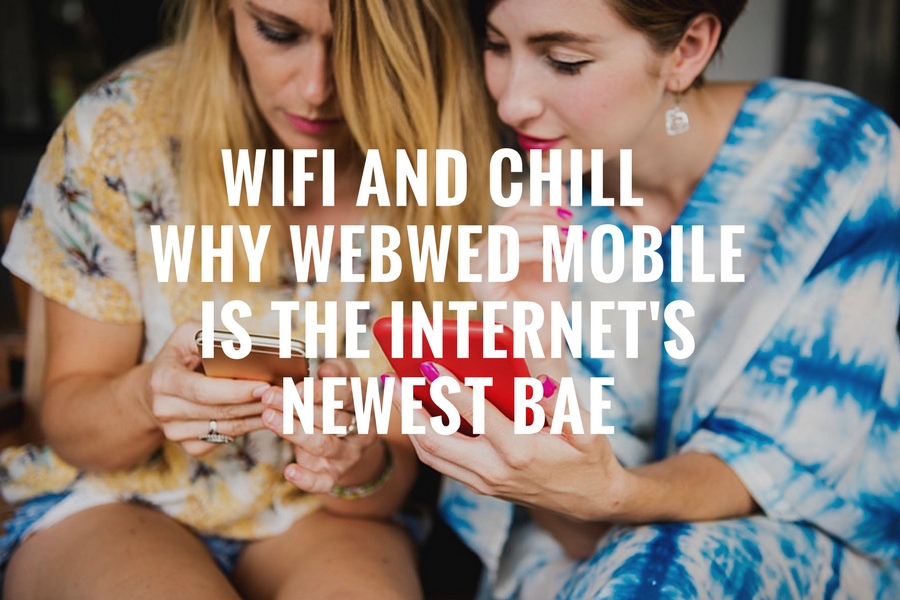 We know you've heard of Netflix and Chill.  Well, the newest bae to hit the internet is WebWed Mobile!

WebWed Mobile is a cross-platform mobile application that will revolutionize the wedding industry, by providing an optical indirect human experience.
Our objective is to merge the three most powerful elements of the world: Love, Law, and Technology, to afford individuals from all walks of life and corners of the world, the opportunity to wed on an affordable global platform.
Uniquely, the development of our raw technology has unlocked the doors to a new way of sharing special moments with family and friends. Therefore, WebWed Mobile is dedicated to ushering couples of all socio-economic backgrounds into the new marital digital world, on their time schedule, through a virtual stage.

As a direct result, the judicial system will be eternally altered as the evolution of technology and law fuse to accommodate the new normal, where roaming-o meets emolji-et. In an age where divorce rates are skyrocketing due to debt obligations from the wedding ceremony, WebWed mobile offers a necessary avenue to diminish debt and redirect the economic focus back onto love and family. Providing marital & financial freedom, marriage equality and a resolution to marriage discrimination across the country, are major fundamentals that WebWed Mobile stands for. Our ultimate aim is to encourage the local and global communities to move from the mindset of the "impossible" to a statement of "I'm possible". With love as the primary foundation, law as the legally binding agent and technology as the human way of life, WebWeb Mobile is proven to be an asset to the human experience in all communities.
Download the app for iphone here.